9 tweets que representam como a gente se sente no Desafio 21 Dias Sem Carne
Você já pensou em participar do Desafio 21 Dias de Carne, mas não sabe o que esperar? O Twitter vai te ajudar!
Como assim, o Twitter? Isso mesmo 😂
Reunimos alguns tweets que mostram bem como a gente se sente antes de começar e durante o desafio que vai te provar que não só é possível como também é fácil e pode ser muito mais saudável adotar uma dieta sem carne e outros produtos de origem animal.
E se você já fez o desafio, prepare-se pra rir e relembrar como foi cada momento.
No início, bate aquele medinho do "será que eu vou dar conta?"
Louca pra aceitar o desafio de 21 dias sem carne mas to com medo

— Rayana ferreira (@rayanasferreira) 7 de janeiro de 2019
Quanto mais a gente pensa nos medos, mais vai pesquisar na internet
vou tentar o desafio dos 21 dias sem carne vai ser dificil ficar sem strogonoff mas vou tentar

— paula 🦈 (@remolupin) 4 de janeiro de 2019
(Paula, tenta esse Estrogonofe de Palmito.)
E aí, tomamos a decisão e colocamos o e-mail no site
Desafio 21 dias sem carne aceito. Projeto vegetariano veio forte em 2019. ✔️

— MILENI CAMARGO (@Milenicamargo_) 11 de janeiro de 2019
Não é que participar do desafio é super fácil?
tem um desafio que chama 21 dias sem carne e eu estou participando dele pic.twitter.com/iPiTMcf3PG

— hissa (@lokibrok) 9 de janeiro de 2019
A gente recebe 21 e-mails diários com todas as dicas para arrasar. (Cuidado com o Spam!)
A gente descobre que uma alimentação sem carnes e derivados animais é mais fácil do que imaginávamos
tô participando de um desafio "21 dias sem carne" e recebo várias dicas de receitas, mt bom

— vitória 🌻 (@bvitoriaa_) 13 de janeiro de 2019
E pode ser muito mais saudável também!
Cada dia, uma comemoração!
Hoje foi o quarto dia sem comer carne. O desafio são 21 dias. Mas saber que por ao menos um dia, eu consigo me livrar da participação do genocídio animal é gratificante.

— nafanínea beterraba (@NathaneRibs) 5 de janeiro de 2019
Os amigos perguntam "E as dúvidas?" Tem um time de especialistas para ajudar com todas elas.
Você vai descobrindo a verdade sobre o que acontece com os animais
esse guia de 21 dias sem carne é nuito interessante pq ele não faz nenhum tipo de apelo "OLHA OS ANIMAIS MORRENDO AÍ A CULPA É TODA SUA" mesmo sabendo sabendo que é, ele não é apelativo e respeita seu tempo como ser humano

— elza (@elzbthsm) 4 de janeiro de 2019
O que só te estimula ainda mais a manter o desafio.
Quando menos percebe, os objetivos de vida vão mudando…
to participando dos 21 dias sem carne, mas na vdd é só pra dar um empurrão no inicio já que eu planejo ficar 2019 inteiro sem carne até o resto da minha vida 🙂

— wake up in tokyo (@kthpoemy) 31 de dezembro de 2018
E logo logo você se pega twittando:
mo já tentou fazer o desafio 21 dias sem carne? foi assim que eu me tornei vegetariana

— fran (@milasingular) 4 de janeiro de 2019
Se você também gostou desses tweets, mas ainda não está participando do 21 Dias Sem Carne, então clique aqui e junte-se às mais de OITENTA MIL PESSOAS que aceitaram o desafio!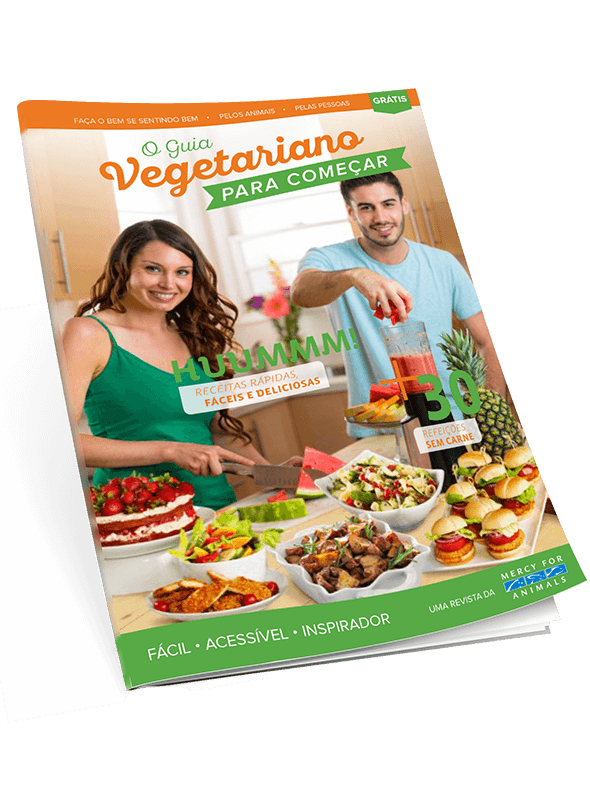 Garanta agora seu Guia Vegetariano gratuito!