41% das irlandesas estão tirando laticínios de suas dietas — e aqui está o porquê
Uma pesquisa divulgada pelo Irish Farmers' Association (Associação de Agricultores Irlandeses, em tradução livre) revelou que 41% das mulheres irlandesas e 30% dos homens estão evitando ou pelo menos reduzindo o consumo de leite de origem animal. A associação vê com preocupação a queda e revelou que a indústria pretende investir pesado em marketing para driblar a situação — o desespero é tanto que eles chegaram a montar até mesmo um "bar de leite".
Segundo o National Dairy Council (algo como Conselho Nacional dos Laticínios), os influencers de vida saudável, blogueiros e outras "celebridades" digitais, têm tido um papel decisivo nessa guinada para alternativas vegetais. "É uma preocupação que 10% da população veja laticínios como não saudáveis", afirmou um porta-voz, ressaltando que essa percepção é particularmente forte entre os millennials, que agora começaram a chegar à idade de tomar decisões em relação ao que consomem e certamente moldarão os produtos das próximas gerações.
Um relatório divulgado no fim de outubro nos Estados Unidos aponta para o forte crescimento da oferta e demanda por leites vegetais. Segundo o Dairy and Dairy Alternative Beverage Trends in the U.S., leites de origem vegetal serão responsáveis por 40% do mercado americano até 2021, quando o mercado valerá 28 bilhões de dólares. Hoje, esse número é de 25%.
Mas essa mudança não se deve apenas aos influencers. As pessoas estão mais informadas, com provas científicas, a respeito dos danos à saúde causado pelos laticínios. Entre as mulheres, o consumo desses produtos representa um aumento de 33% no risco de desenvolver câncer. Para homens, mais de 20 estudos relacionam o consumo de laticínios ao câncer de próstata.
Além disso, ficam evidentes as condições terríveis a que as vacas são submetidas na indústria do leite — as pessoas não querem financiar maus-tratos contra animais, sendo que existem tantas outras fontes de cálcio mais saudáveis e gostosas.
Você também quer fazer parte desse grupo de pessoas que estão mudando para melhor o mundo, a saúde e a vida dos animais? Clique aqui para começar uma dieta vegetariana agora.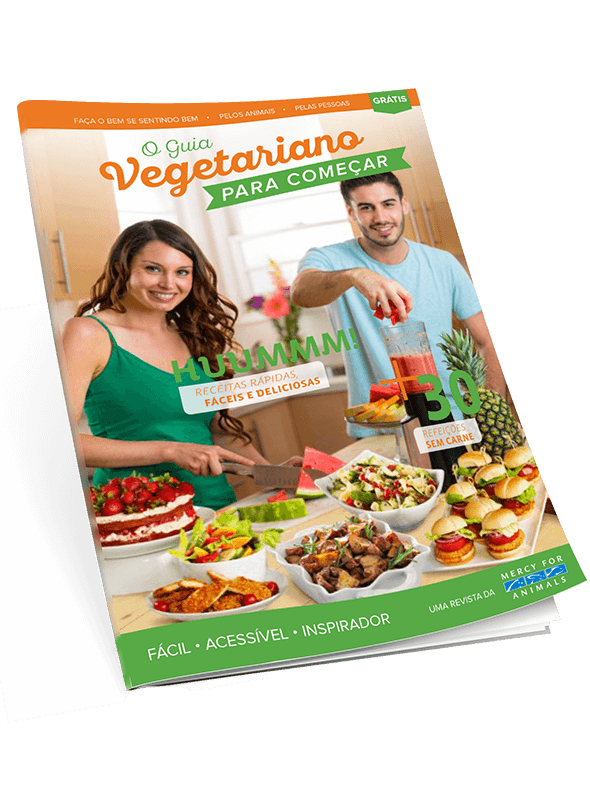 Garanta agora seu Guia Vegetariano gratuito!